ASIS 162: Calgary/Southern Alberta Scholarship
The ASIS Chapter 162 Scholarship has been created to recognize and promote a deserving individual in their pursuit or advancement of their career in the security profession. The Chapter has set funds aside to allow for up to $2,000 per year to be awarded as a scholarship. The Scholarship Committee may award the maximum amount to a single applicant or multiple applicants, depending upon the submissions received.
Eligibility Criteria
To be eligible to be awarded the Scholarship in any given year, the applicant must:
Hold a current ASIS International membership.
Be a resident of Southern Alberta as defined by the Chapter 162 boundaries.
Be enrolled in post-secondary educational institution program that relates to security field. This may include studies like Emergency, Security, and/or Risk Management, or professional development programs like CPP review workshop, CPTED, EMR, etc.
Submit complete application prior to October 1 in year which they would meet the eligibility criteria above.
Elected Board Members and family members of those members are not eligible to be awarded this scholarship.
In the event of either no applicants or no suitable applicant being identified, the scholarship will not be awarded, and the annual Scholarship program will be extended one year.
Application Procedure
Please request an application form here. The required forms will the emailed for completion.
Completed applications must be received at:
ASIS Chapter 162 Calgary/Southern Alberta Scholarship Committee c/o [email protected]
---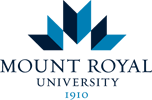 ASIS International Bursary – Mount Royal University
Since 1988, the ASIS Chapter 162: Calgary/Southern Alberta has been donating money that Mount Royal University endowment fund in order able to award annual bursary student in financial. The ASIS International Bursary is award, to full-time student who will the enrolled in fourth year Bachelor of Arts – Criminal Justice in upcoming fall semester.
Find out more about scholarships & bursaries at Mount Royal University here.